Do not know what is the best for your sauna? Contact us, we will help!
-5%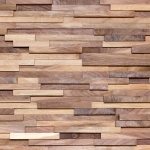 Code 13757
DECORATIVE WOODEN PANELS NOBLE 23 WALNUT
293.23 $
278.57 $
(244.36 $/product_unit.sqm)
*inc.VAT
You save: 14.66 $
NOBLE 23 WALNUT
Decorative wooden panels are produced 100% from natural materials. They are handmade eco-friendly decorative panels for covering the walls and ceiling with effective design solutions. There are no limits to where you can use the panels - dry rooms (kitchen, living room, etc) or wet-rooms (saunas, bathrooms, pools)
Price for 1 package
The decorative panel consists of broken-surfaced panel strips which are glued on a damp-proof 4mm thick plywood.
Material: Walnut
Dimensions of the panel: 115 x 760 mm.
The width of the slat: ca 22 - 24 mm.
The thickness of the slat: 3 – 30 mm.
Quantity of panels in the package: 13 pc.
Package weight: ~ 16 kg.
Coverage per pack: ~ 1,1362 m²